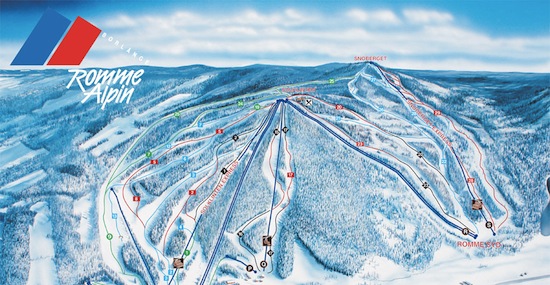 One day ski trip at Romme Alpine Saturday February the 4th, the approximate travel time between Stockholm and Romme Alpin is 2 hours and 30 minutes.
We can get on the bus in the morning, ski the entire day and then be home early evening. (Approximate return time 1830)
Ski Bus – Stockholm (includes Ski pass and the bus trip)
All ski/snowboard rentals are available upon arrival.
The bus departures from City Terminal at 07:00, and from Södertälje Torg at 0610. The Ski Bus runs every Friday, Saturday and Sunday during the winter season. On Saturdays there is also at 6.30 am.
The bus departs for the return trip back to Stockholm right after the lifts close aprox. 16:15, so make sure you know where the bus is parked. (Take note of the bus parking bay)
Prices
460 seks
The price includes bus fare R/T and a Ski Pass for one day.
275 seks
Only bus tickets: if you have a season ski pass or don't want to ski.
275 seks
Children up to 7 years: Free lifts pass
Now what?
Confirm your spot/s by Payment and payment information
Pay 460 sek per person into Södermalm AFC account, bank giro 261-7017 by December 28th, write so I can make the bookings.
Send an email to contact@sodermalmafc.se and write payment for Ski trip & your name/ names.
For those who would like to, there is always the option to slip into the pub for a meal and beer upon return to Stockholm.
/Rappa