Last Sunday 10th May a few guys headed out on the first long journey on the bike for Team Söder AFC down to Nynäshamn and back.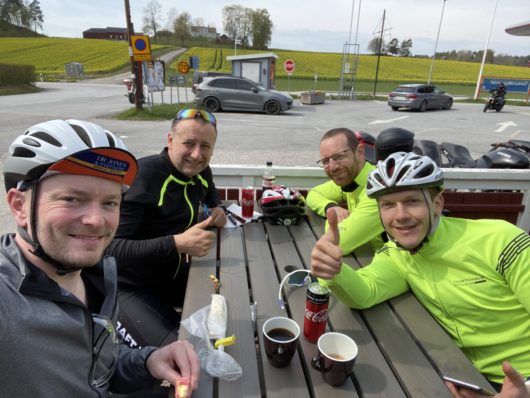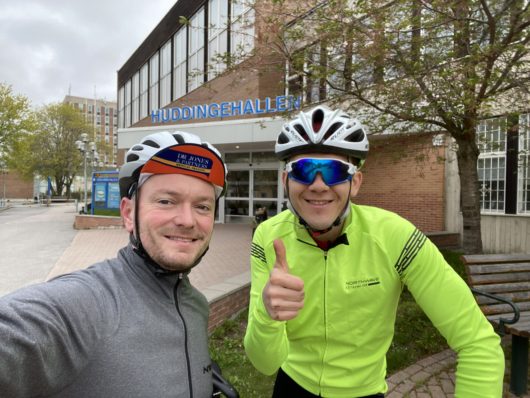 The meet up was 06.50 with a 07.00 sharp departure from Huddingehallen where Vic & Brissles led the charge down to Nynäshamn.
The crew headed past Flemingsberg, Tullinge and through Södertörn down to Grödby and Segersäng before hitting Gamla Nynäsvägen which led all the way into Nynäshamn. There it was time for a coffee break and to meet Jordo and John who joined the return journey.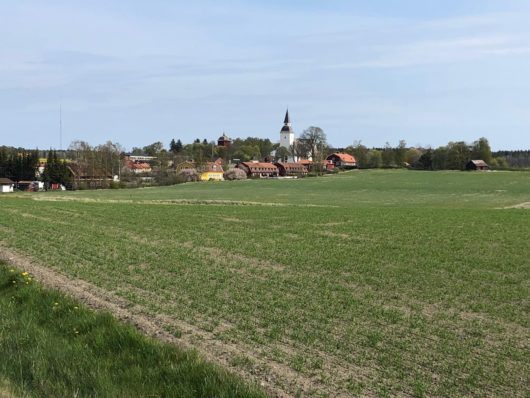 Bursting with energy, Jordo powered ahead at the start of the return where he led the pelaton out onto the #73 motorway and caused chaos and confusion amongst the group who didn't know whether to continue or turn back. Lucky a cool-headed Vic led the group to safety and then initially on to a more "scenic route" for the journey home with the GPS mistakenly set to Amsterdam.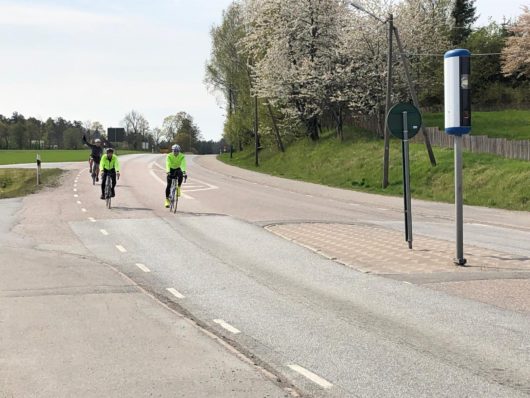 It didn't take long after that for the other new-comer John to expend his built-up energy and power ahead of the group down the wrong road, luckily realising and turning back before too long.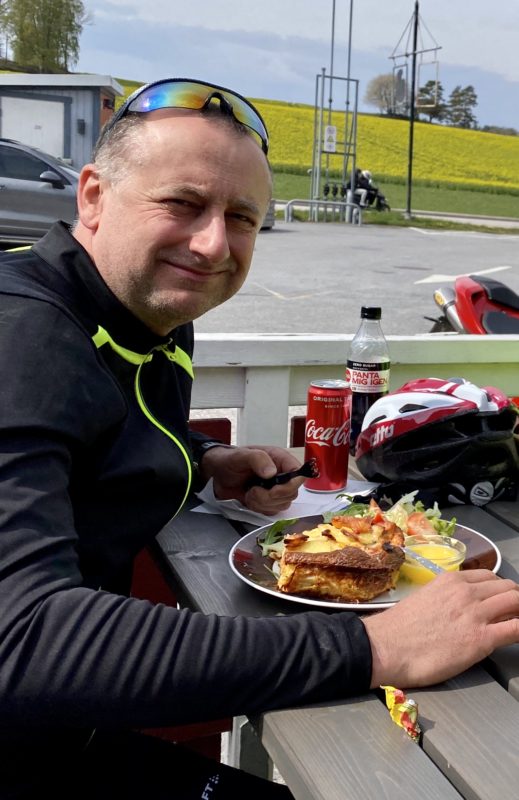 A lunch stop at Rosenhill was a highlight of the return, however a large "Laxpudding" (see left) was inhaled by Jordo and upon recommencement of the ride, sat like a stone causing somewhat of a slowdown for the Club President for the next hour. As the riders peeled off home from the pelaton through Tullinge, Flemingsberg and Huddinge, Jordo regained a 2nd wind and led the remaining riders through the southern suburbs back to Älvsjö.
A great day was had by all, plenty of fresh air and exercise and a great social catch-up in otherwise difficult social times at the moment.
Longest riders of the day were Brissles & Vic who clocked up 130 kms with thanks to cycling veteran Vic who passed on plenty of advice and tips.
Our next planned long ride is to Färingsö with the ferry from Slagsta over to Ekerö on Sunday morning 24th May. Following that on 7th June we will ride through Tyresta National Park down to Dalarö Bakery and then an Archipelago ride on Sunday morning 21st June.
We are hoping more guys are going to join future rides, we are tailoring rides to all levels from beginner with a mountain bike, to those with a road bike looking for a longer challenge. Wednesday nights for training rides with match-day on Sunday. Just get in touch!