Söder 1st year brewer Gaelan Doolan has won the 2015 Gold Medal at the Södermalm AFC Home-Brew competition in a boil-over result last Friday night 13th November!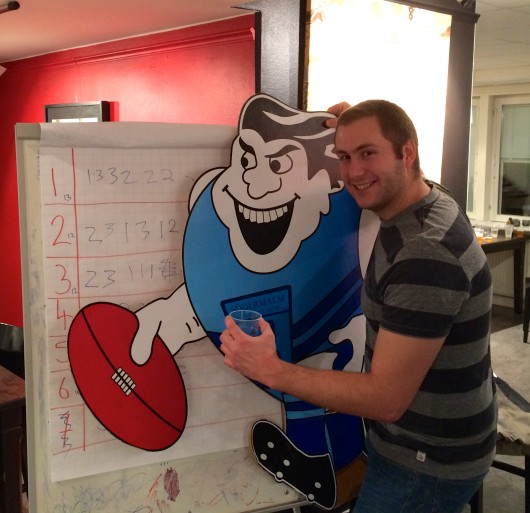 Last year's winner Lars "Heisenberg" Hagberg was raging hot favourite, however his brew didn't go down as well as anticipated, while Jordo sufferred a blow-out on 2 of his kegs that he had primed for the Söder Brewing Championship. Old Brissles' brew once again fell flat.
This year it was all about Doolz's Coopers Pale Ale, which he claimed on the night that he "…brewed for the people" and backed that claim up with the most voted for brew of the night – voted on by all 17 punters in attendance. "It was a Coopers Pale Ale brewed from extract and dry hopped with some Cascade hops – it wasn't any more complicated than that!" exclaimed Doolan immediately after claiming Gold.  It just goes to show that you don't need to be a PHD Chemist to win the Söder Home Brew Gold Medal – a result that we hope will bring even more new entrants next season!
Congratulations Gaelan, you have earned the right to label your bottles with "Södermalm AFC Gold Medal Winner 2015″!