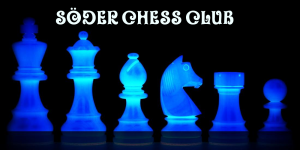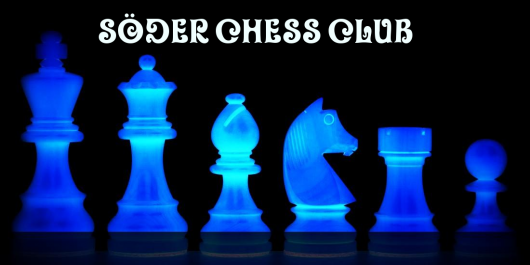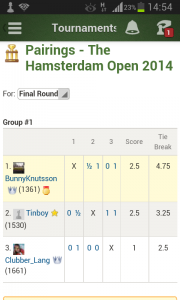 The Hamsterdam Open 2014 was the last stop on the WCT for 2014.
Starting under controversial circumstances, with HonestJon, a usual wild card entrant, missing the entry.
HonestJon cried foul to tournament organisers, but as usual, these cries fell on deaf ears.
To rub insult to injury, The condo hurled abuse to all involved to try to put them off their games, but it was too little too late.  TinBoy summed it up best "even tanka could beat the condo with this poor effort."
After the storm had settled, Clubber_Lang won Pool A whilst BunnyKnutsson and TinBoy drew equal 1st to qualify from pool B.
The 3 way final looked to be a forgone conclusion with Clubber_Lang winning 3 out of the 4 previous WCT tournaments and even the Södermalm Chess Championship.  However this was not to be.
BunnyKnutsson cleaned up Tinboy in a fast dazzling display  of the french defense to take the early lead.
This totally stunned Tinboy and made him lift  for his other match against Clubber. In a close finish Tinboy finish on top of the game with an upset win.
Clubber_Lang, rattled with a loss against Tinboy,  struggled against Bunnyknutsson's french defence. In a long drawn out match Bunny got up sending Clubber down to 0-2 in the final with no points – Tinboy battling bravely with 1 point.
Making matters worse for Clubber, Tinboy ran over a deflated Clubber to take the lead in the final and sending Clubber to a unheard of 0-3 and certain bottom place in the final.
Tinboy needing 1 more win to seal his 2nd WCT event could only manage a draw by repetitive moves against Bunny, keeping him equal with Bunnyknutsson yet again.
Bunny 'conceeded' his final game to Clubber_Lang in a dead rubber, as Bunnyknutsson had already won the final by percentage over Tinboy.
"It was great to be playing in front of my home crowd here at the Hamsterdam Open. They really got behind me specially after my 6 months off thru injury.
I feel my French defense held up strong against Clubbers and Tinny's kings pawn openings. It was a shame HonestJon didn't make the cut but hope to play in in the Irish Murphys classic 2015, the first of the WCT tournaments in 2015."–BunnyKnutsson
Let's hope more Södermalm members can join the WCT in 2015!
Chess mate, and on to the next tournament!