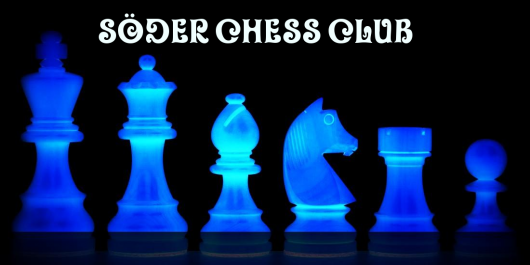 Know your bishop from your knight? Your rook from your pawn? Want to learn more? Join the Söder chess club!
We have players at a range of levels from beginner upwards and regularly run online tournaments on www.chess.com.
If you are interested in playing, go to www.chess.com , create a profile and hit one of us up for a game, or contact Brissles by email to find out more about it.
While we play online regularly, we also catch up to play over the board, usually in conjunction with a homebrew club night and tasting! While we continually play online tournaments, and plan to catch up more regularly throughout the year for over the board competitions, the main event of the year is the Söder Chess Championship which is played after the end of the footy season as one of the "Winter Major Events" in either November or December.
Click here for the latest updates from the WCT.
Our online tournaments are all a part of the World Chess Tour (WCT).
Past WCT tournaments are detailed below:
| | | |
| --- | --- | --- |
| Tournament Name: | No. of Players: | Winner: |
| The 2013 Adelaide Open | 10 | Clubber_Lang |
| Australian Masters 2013 | 8 | Clubber_Lang |
| Bangkok Open 2013 | 8 | TinBoy |
| The US Open 2013, New York | 16 | Clubber_Lang |
| The Hamsterdam Open 2014 | 6 | BunnyKnutsson |
| Murphy's Irish Open 2015 | 12 | Clubber_Lang |
| The Cuban Cup 2015 | 20 | TinBoy |
| Hong Kong 'Game of Death' 2015 | 6 | ChairmanWolf |
Want some chess tips to get started? Here's a very good short guide about strategy in chess to get you going in the right direction:
http://www.chess.com/forum/view/general/good-chess-strategy
Need some motivation? Listen to some Murray Head:
Current Söder players registered and playing on the WCT on www.chess.com:
BunnyKnutsson
TinBoy
Clubber_Lang
HonestJon
TheCondo
ivaaaan
rookiejig
nogary
brettthur
ChairmanWolf
BigPappaPump
Perezmo
TheoTrain
k_ungen